Chameleon YET2130 433/868MHz 4 channel cloning transmitter
Multi-frequency rolling code remote control duplicator.
Features:

1 transmitter replaces a wide range of transmitters (see chart below)

Four buttons gives the option to program 4 different remotes (1 per button)
Multi-frequency - 433MHz and 868MHz
Auto scan - no need to select specific dip-switch combination to copy your remote transmitters
Duplicating existing remotes is simple - download the manual for simple-to-use instructions
Compatible remote controls you can clone with the Chameleon Yet2130 cloning transmitter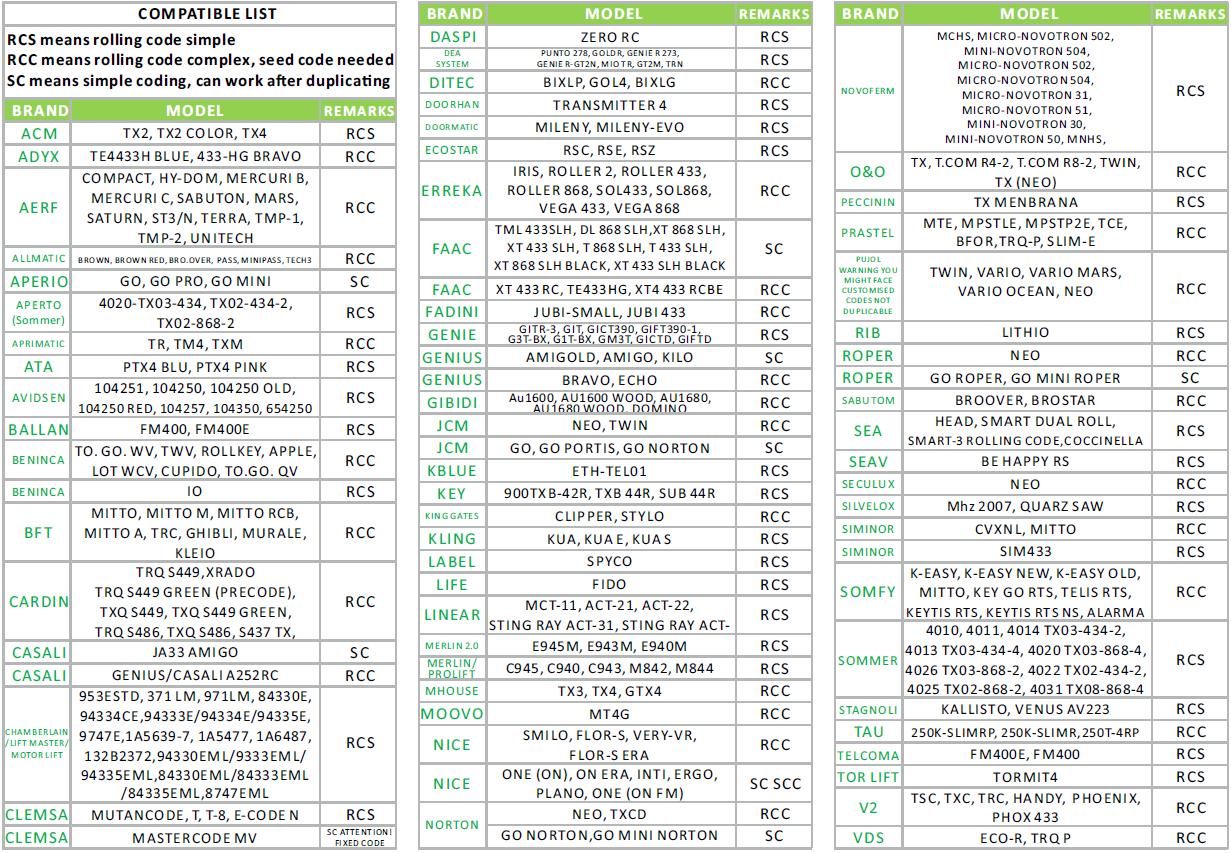 Transmitters
Button Colour
Yellow
Case Colour
Silver
Number Of Channels
4
Frequency
433.92Mhz and 868.46Mhz
Coding Type
Multi Rolling Code
Technical
Power Supply
12Vdc
Find An Installer
If you're looking for an installer, please fill in the form below.
The more information you can give us at this stage will help us to get the right installer for you.
They will contact you directly and discus your requirements.
Linkcare Trade Discounts
Linkcare provides trade discount accounts for gate automation and access control installers and engineers.
We do not advertise trade discounted prices to the public.
The only way to see reduced prices in the Linkcare shop is by logging in with an installer account username and password.
You can then search for, compare, and buy any products online at the reduced trade prices.
You can also add products into wish lists for preparing quotes.
We protect your trade prices to prevent home owners from buying gate automation and access controls, and then asking you to install it. Some wholesalers sell to anyone at trade discounted pricing. This allows them to sell well, but it potentially reduces what you can earn from each installation job.
We want to ensure that qualified and trusted gate automation and access control installation professionsls are responsible for all gate automation installation so that each one is as safe as it can be.
Apply for a trade discount here or log into your trade account to see trade discounted pricing here.
.
.
.