EMX CS303-DB50 Vehicle Detector System Sensor - Replaces Underground Loops
CS CarSense vehicle detector. CS303-DB50 sensor with 50ft cable used for vehicle access control.
Unlike loop detectors, this does not require multiple cuts and corner reliefs for installation. Simple cut a single straight cut for the cable. Drill a hole to install the sensor vertically or widen a straight cut for horizontal mounting.
Applications
Automatic gates
Barriers
Drive-thru and car wash vehicle detection
Truck/lorry detection at loading docks
Vehicle counting in car park and toll booths
Truck and tow-motor detection for industrial gates and doors
The CarSense 303 features advanced 3-axis, magnetoresistive sensing technology. The sensor measures Earth's magnetic field and responds to disturbances caused by ferrous objects. The CS303 combines this exciting new technology with a field-proven hardware platform to produce a high-sensitivity, compact, cost-effective solution for reliable vehicle detection. Three sensing elements provide magnetic field measurement in the X, Y and Z axes, improving detection sensitivity.

Three-dimensional presence detection of vehicles
Select X, Y and/or Z axis independently
Stand-alone sensor with solid-state output
Sensor stores ambient background and settings in non-volatile memory
Remote control module for programming and additional relay contact output
Fast response for high-speed detection
Easy, low-cost installation
ULTRAMETERTM display indicates the sensitivity setting required to detect a vehicle Detect-On-Stop (DOS®) feature will allow detection only when a vehicle has come to a complete stop on the sensor. This is a worldwide unique feature to EMX detectors. It is a major advantage if you want to ignore cross traffic in tight spaces.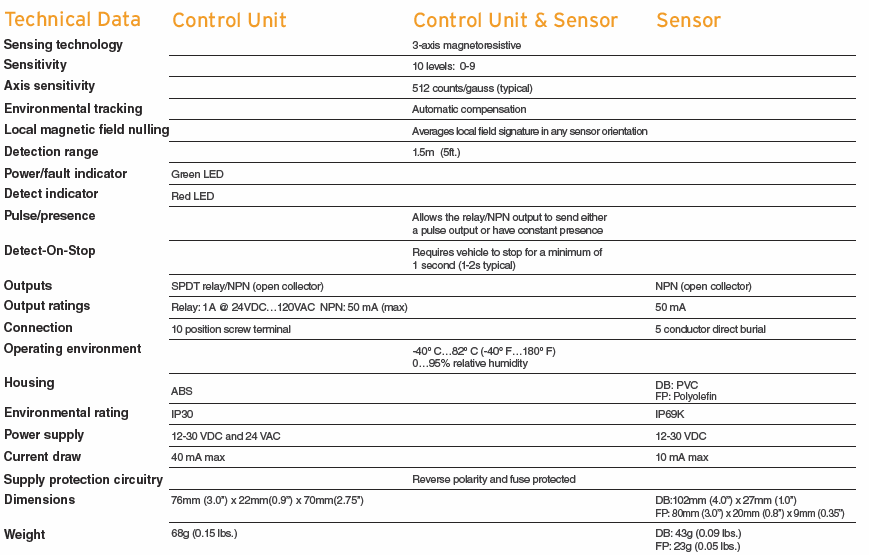 Find An Installer
If you're looking for an installer, please fill in the form below.
The more information you can give us at this stage will help us to get the right installer for you.
They will contact you directly and discus your requirements.
Linkcare Trade Discounts
Linkcare provides trade discount accounts for gate automation and access control installers and engineers.
We do not advertise trade discounted prices to the public.
The only way to see reduced prices in the Linkcare shop is by logging in with an installer account username and password.
You can then search for, compare, and buy any products online at the reduced trade prices.
You can also add products into wish lists for preparing quotes.
We protect your trade prices to prevent home owners from buying gate automation and access controls, and then asking you to install it. Some wholesalers sell to anyone at trade discounted pricing. This allows them to sell well, but it potentially reduces what you can earn from each installation job.
We want to ensure that qualified and trusted gate automation and access control installation professionsls are responsible for all gate automation installation so that each one is as safe as it can be.
Apply for a trade discount here or log into your trade account to see trade discounted pricing here.
.
.
.
.
.