AES CellcomPrime PRIME6-AB architectural GSM audio intercom
The AES architectural ABK GSM audio access control intercom speech unit is constructed from BS316 marine grade stainless steel, finished with gloss black acrylic trim and blue back-lighting.
Android and iPhone apps provide end-users with full system operation from their phones, and an installer interface for system programming and management.
Ideal for when you need privacy or when you are happy for the gates to be left open, you can set opening and closing times for automatic operation.
Stay safe and undisturbed by setting a Do Not Disturb time when the gate is closed and the speech unit is switched off to avoid nuisance calls during the night.
Keep up to date with who comes and goes by having the user logs sent to your phone.
The keypad and call button are both illuminated so they can be used 24 hours a day without the need for additional light sources.
The smartphone app can be used to create and upload keypad codes for specific visitors and to control their lifetime with time-restricted codes that work for as long as you choose before automatically becoming inactive.
Temporary codes or any restricted codes can be stored for possible future reactivation. The unit has 2 relays for controlling two actions such as gate opening and safety lighting or garage door operation.
The system is supplied with a speech unit, power supply, high gain antenna, instruction and installation manual.
Home Owner User App Screens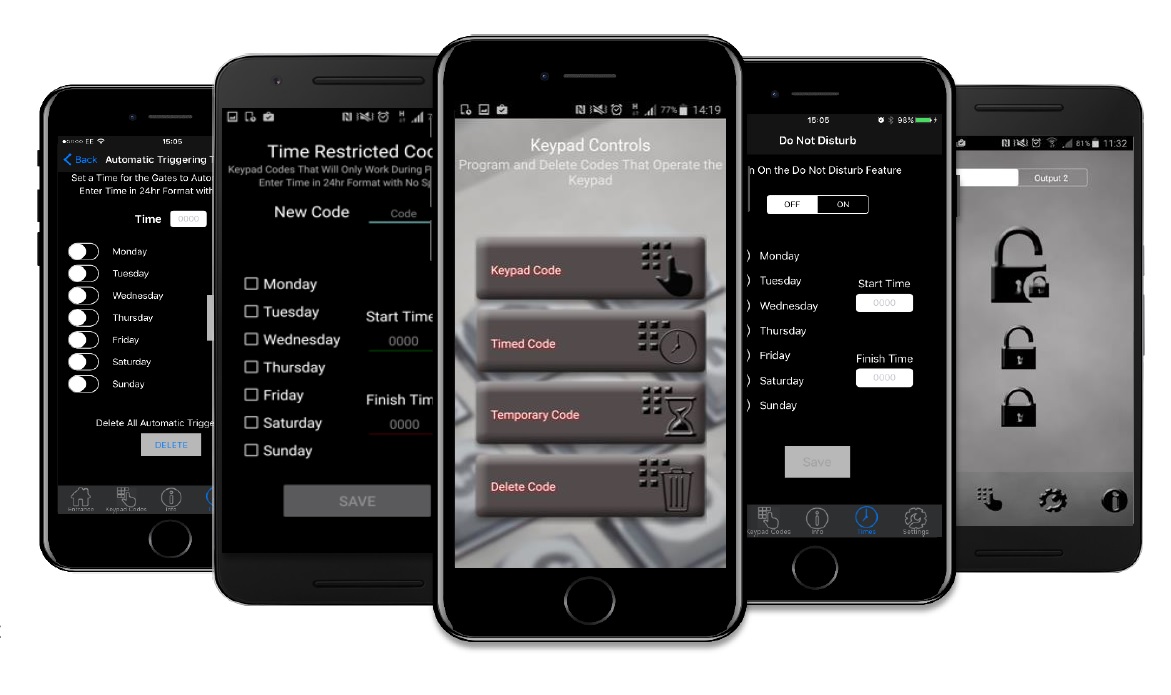 Installer Management App Screens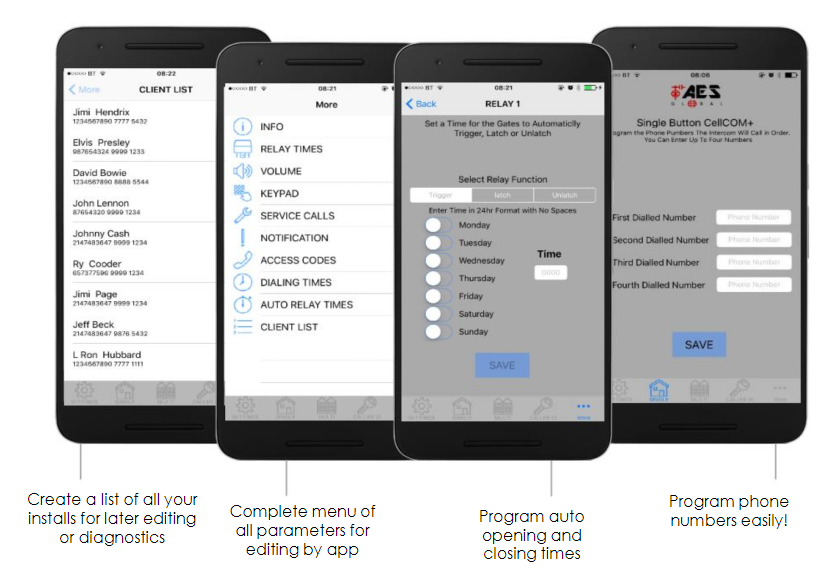 -Stylish curved architectural model. Constructed from BS316 marine grade stainless steel and finished with gloss black acrylic trim. Modern blue backlighting.
-Kit includes speech panel, power supply, antenna, and installation manual.
Find An Installer
If you're looking for an installer to automate existing gates or install aluminium gates from our Stargate range, please fill in the form below.
The more information you can give us at this stage will help us to get the right installer for you.
They wil contact you directly and discus your requirements.
Linkcare Trade Discounts

Linkcare provides trade discount accounts for gate automation and access control installers and engineers.
We do not advertise trade discounted prices to the public.
The only way to see reduced prices in the Linkcare shop is by logging in with an installer account username and password.
You can then search for, compare, and buy any products online at the reduced trade prices.
You can also add products into wish lists for preparing quotes.
We protect your trade prices to prevent home owners from buying gate automation and access controls, and then asking you to install it. Some wholesalers sell to anyone at trade discounted pricing. This allows them to sell well, but it potentially reduces what you can earn from each installation job.
We want to ensure that qualified and trusted gate automation and access control installation professionsls are responsible for all gate automation installation so that each one is as safe as it can be.
Apply for a trade discount here or log into your trade account to see trade discounted pricing here.
.
.
.
.